Come explore handweaving.net with us on Tuesday 25Oct at 7pm on Zoom!
Handweaving.net has multiple useful design and exploration tools to offer weavers of all levels. In addition to drafts, there is a draft editor, a color editor, a digital archive, and more. The base website is available for free. A low cost subscription gives you access to all the tools. Co-Chair Penny Lacroix will lead this Zoom presentation.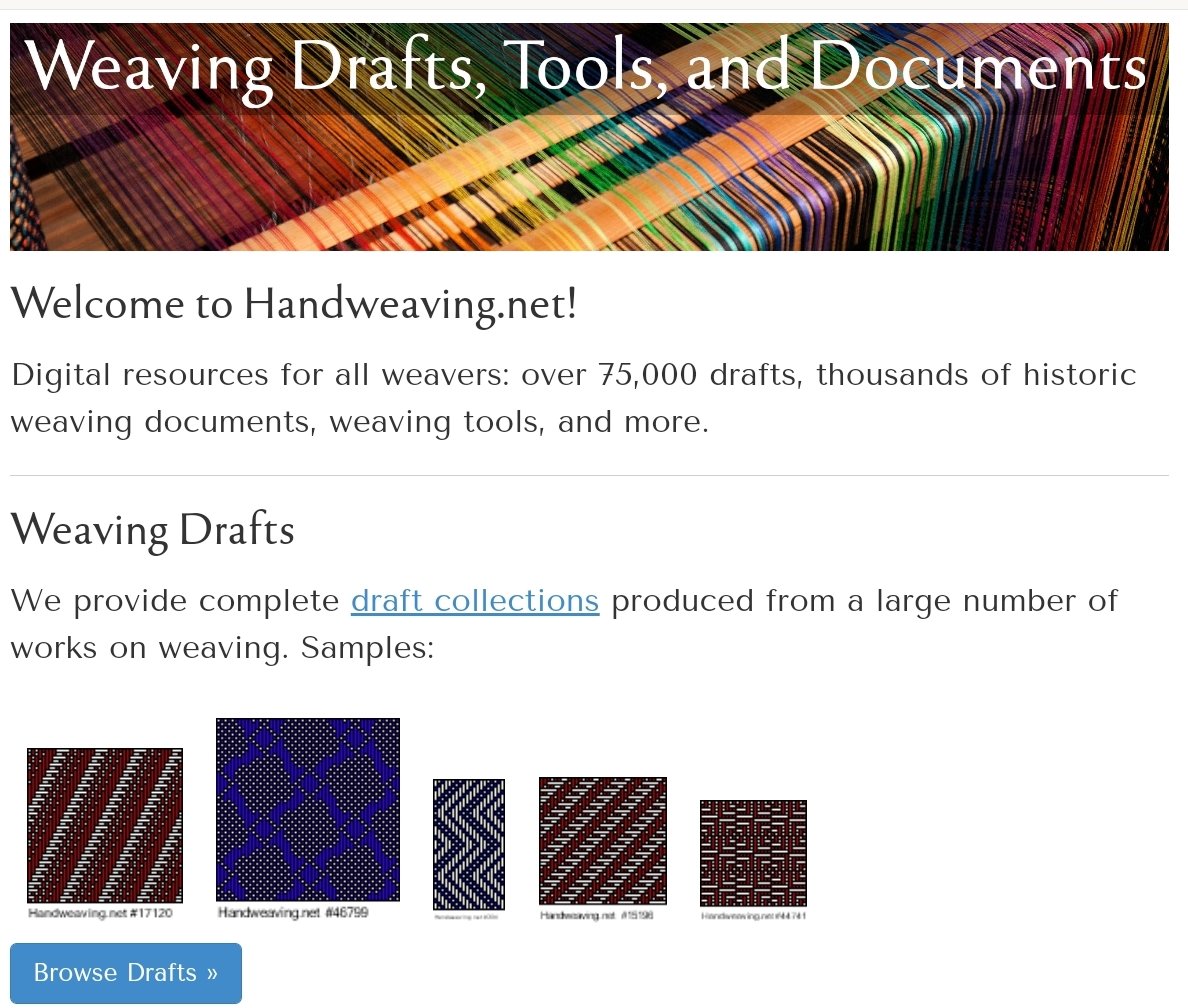 The link for the Zoom meeting will be sent out to all members prior to next Tues. Not a member and want to join the meeting? Guests are welcome. Email chair@nvwg.org to request the login credentials.
Reminder: Dues for the 2022/23 year are due by this meeting! If you haven't paid, please send cash or check for $25 to PO Box 50, Harvard MA 01451.