27April Virtual Show and Tell!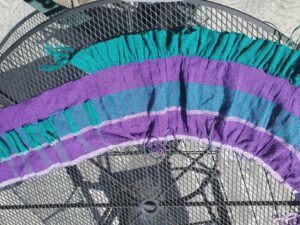 A few of our Guild members took a 3 Dimensional weaving workshop with Sally Eyring, back in February.  Please join us for a Virtual Show and Tell, to see some of the pieces that we made during and after the workshop!  Didn't take the workshop?  Bring your COVID Creations to Show and Tell, too!  This meeting is a fun way to see what everyone's been working on.
The meeting will take place via Zoom, with a link to be sent out on Monday, the 26th.  All members should automatically receive the link.  If you aren't a member yet, you can send a note to chair@nvwg.org to request the Zoom link information.  The meeting will start at 7pm, on 27April2021.