Meeting Reminder! 25 Sept, 7pm!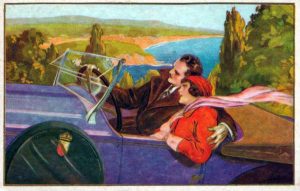 We will be meeting at The Fiber Loft on September 25th, to kick off our fall programs.  Fellow member Leslie Ardison will lead our discussion this month:
"I love the colors and feel of that postcard, I'd really like to translate that to a woven item, but how?"  This year's guild challenge is to use a postcard as inspiration for a woven item.  We'll look at how we begin to think about doing the translation from picture to woven item.  We'll look at color, feel, texture, etc."
Please join us at 7pm for refreshments, library and social time.  Our business meeting will begin promptly at 7:30.
If you haven't already paid your dues for this coming year, they remain at $25.  Please make checks payable to NVWG.
Also, if you took a yarn kit for last year's challenge, please bring any empty cones back to Kathy, who generously loaned them out to us all.
Finally, this Sunday, 23Sept, is our next Iron Work Farm Open House.  We are looking for members to volunteer weaving, spinning, etc, at the Faulkner House in Acton, from 3-5pm.  The "house" loom is set up already to weave on, so if you can't bring in a project, there's one already waiting for you.  They would also welcome any other fiber arts, if you can carry in a project.  Please let us know if you can make it by sending a note to laura@northbrookalpacas.com.
Hope to see everyone next Tues!