Happy New Year! Meeting reminder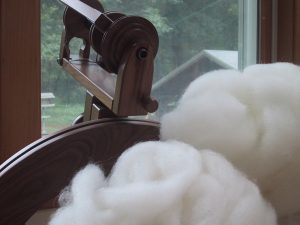 Tues, 24 Jan 2017 is our first meeting of the new year!  We will meet at The Fiber Loft.  Social/Library time will begin at 7pm, and our meeting and program will start promptly at 7:30.
This month's program will be a very social one.  We ask everyone to bring a sample of your "other art" projects.  Most weavers dabble in other forms of art, be it knitting, spinning, crochet, quilting…or even some non-fiber artistic expressions.  This is the time to share these crafts!  It'll be a great way to get to know your fellow guild members.  Don't have an "other art"?  Come anyway!  We hope that this meeting will be very inspirational.