Meeting Reminder for Tues, 24Feb2015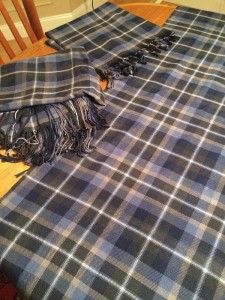 So far the weather for Tuesday evening doesn't look too bad. Let's hope we can all get together and break the cabin fever that seems to be setting in across the region!
We'll plan to meet for social & library time at 7pm at The Fiber Loft. At 7:30, we'll have a brief business meeting, followed by our evening program. This month, Guild member Susan Targove will present a talk on the designing and history of tartans. Susan is an accomplished tartan weaver and big fan of the popular Outlander series by Diana Gabaldon, which I'm certain will be mentioned in her presentation.
Hope to see you all there!